About Mark Semerjian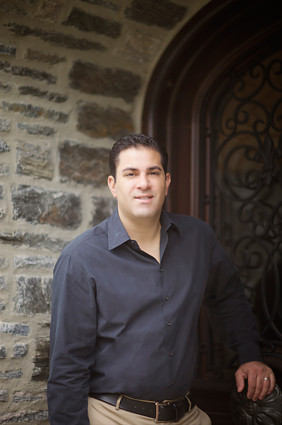 Mark Semerjian has been building distinctive residences in the Main Line for over twenty years. A second generation Builder, Mark learned the art of design and construction techniques directly from his father George Semerjian, a highly regarded builder and architect. Designing grand and elegant residences crafted to exquisite standards, Semerjian homes stand apart as timeless classics integrating European inspired design and old world craftsmanship in world class homes.
Ingenuity and design excellence are Mark's signatures of quality, and it is with this simple philosophy that Semerjian Builders aim for the intricate construction of every home. Mark's deep involvement with expert, local craftsmen and subcontractors are clearly evident in each and every home built. In a rapidly changing world with technological advances and attention to detail, Semerjian Builders maintains an intimate balance between European old world charm, and the ever changing technological breakthroughs in building construction.
It is also this personal attention to detail that maintains a tightly knit collaboration between clientele that spans generations of Semerjian home owners. With an extraordinary level of service, Mark provides each and every client, their own personal attention to the multiple facets of building your dream home, from ground acquisition, bank financing, engaging a project architect, and the critical decisions which ensure that their home is truly a perfect fit.
Mark brings a passion for perfection and superb execution to each and every home that he builds. As the cliché goes, home is where the heart is, and with Semerjian Builders, their heart is in every home.