McIntyre, Capron & Associates – ARCHITECTS –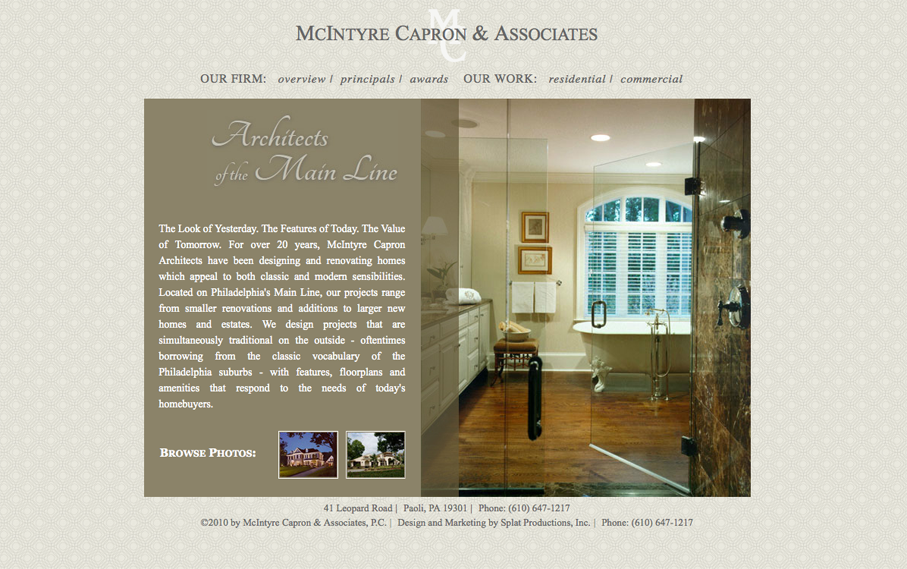 McIntyre, Capron & Associates – ARCHITECTS
The Look of Yesterday.
The Features of Today.
The Value of Tomorrow.
Aesthetically striking exteriors coupled with innovative interiors – featuring the inventive use of space and light – are hallmarks of McIntyre Capron's designs. Mindful of the lifestyle of today's family, our homes and renovations emphasize open floorplans and easy circulation. Large kitchens and family rooms embrace the informal lifestyle of today, while expansive bedroom/bath suites create spa-like environments which offer a respite from the demands of modern living.
Whether you're planning a smaller renovation project or designing an entirely new home, let us put our decades worth of experience to work for you.
McIntyre, Capron & Associates
P.O. Box 906
Paoli, PA 19301
610-647-1217
www.mcintyre-capron.com