Michael Visich Architects – ARCHITECTS –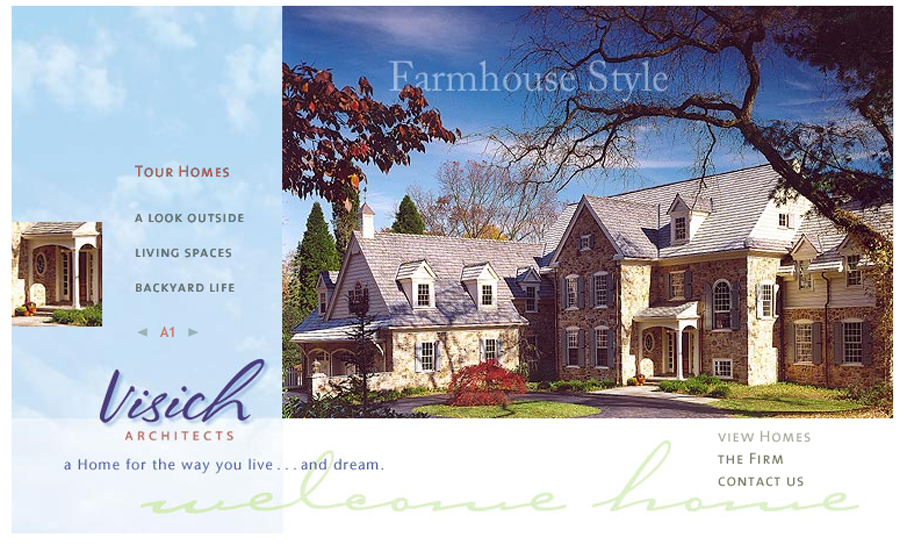 Michael Visich Architects – ARCHITECTS
If you're like most, your mind's eye likely holds an image of a home that reflects you and your family in every conceivable way. The practical. The aesthetic. Without compromise on even the smallest detail. Perhaps you already live there.
But then, how many of us do?
Let us take you home.
At Michael Visich Architects, we take what you envision and create it. We listen. We understand. We design with one thing in mind…what you dream of. And we dream right along with you.
My partner, Mark Stanish, and I, along with our talented staff, create homes that incorporate traditional architectural styles and open, flowing floor plans custom designed for the way you live. We work with many different styles, focusing on proportion, scale, roof lines, fenestrations…all the obvious and subtle details that capture each. We consider the site, its contours, its views. How the sun interacts with it. Basically, we consider everything.
With all we pour into our designs, not a single detail is left to chance when it comes to the construction of your dream home. At Michael Visich Architects, we possess an uncommon ability to combine exceptional creativity with the technical acumen to craft drawings that make construction as smooth as our design process.
As you look through our web site, you'll see homes we've designed for people who, at one time, were at the exact same spot you probably are.
Now, they are at home…and very happy to be there.
Ready to go home?
Michael Visich Architects
274 W. Lancaster Avenue
Malvern, PA 19355
610-889-0490
www.visicharchitects.com