Omnia Group Architects – ARCHITECTS –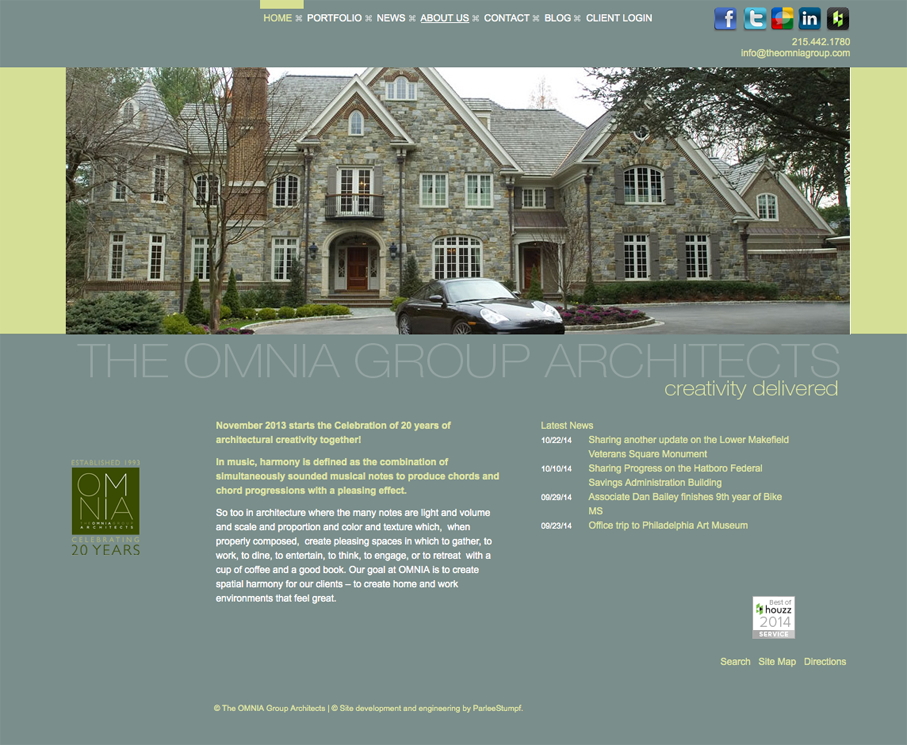 Omnia Group Architects – ARCHITECTS
Philosophy
Founded in 1993, The OMNIA Group Architects continues to deliver an exceptionally broad range of creative architectural solutions to residential and commercial clients in the greater Philadelphia region, New Jersey and in 10 states from Florida to Virginia to New York to Ohio.
We understand that the projects we work on are central to the lives and businesses of our clients and we take our responsibilities very seriously. This is reflected in the commitment to exceptional customer service at the foundation of everything we do.
We recognize that every project has many interdependent components that extend beyond creativity into the practical realms of code requirements, budgets and financing, site constraints, market research, sustainability, efficiency and other critical factors. Our motto, Creativity Delivered, reflects our proven ability to fold these practical ingredients in with our creative vision, talent and experience to provide beautiful, livable, workable, buildable, cost effective homes and work environments.
Whether it is your new home, an addition or renovation, whether your business is expanding or needs a new look, whether you are building townhomes or apartments, whether it is urban infill, student housing, suburban development or traditional neighborhood development, whether it is your dream project or an expansion of your brand, whether it is a new town hall or police or fire station, whether it is a seaside motel and entertainment complex or an updated boutique hotel lobby, whether your building needs new signage or a whole new look, The OMNIA Group Architects is here to provide you with the architectural service and solution – we are Creativity Delivered.
Omnia Group Architects
323 South York Road
Hatboro, PA 19040
215-442-1780
www.theomniagroup.com